.
Framing Yachting, PR & Digital Mgmt, Coastal RealEstate, Asia and Destinations.
Report: 51 (17. Dec. 2018 - 18. Dec. 2019)
Sommertime Break July & August
Politically correct?
(Editors Note)
The "hostage-taking" of a Chinese manager marks a new chapter running a trade war.
We all understand meanwhile that Huawei´s CFO Sabrina Meng Wanzhou was effectively used as leverage in ongoing trade negotiations between the countries.
It is mostly related to the development advantage of 5G, AI, the Surveillance technology where China is progressing faster, the Quantum technology and the Belt and Road project, a massive investment drive to connect Asia, Europe, the Middle East, and Africa by land and sea. Europe already lost the tech race related to internal political problems. Read the declaration of Huawei to 5G in the
Financial Times
(China):
华为称在5G商业合同方面全球领先。华为轮值首席执行官胡厚崑表示,公司赢得了全球四分之一的5G商业合同。华为预计2018年公司总营收将超过1000亿美元。
(Translation: Huawei claims to be the world leader in 5G commercial contracts. Huawei's rotating CEO Hu Houkun said that the company has won a quarter of the world's 5G commercial contracts. Huawei expects total revenue of the company to exceed 100 billion US dollars in 2018.)
After 3 detained Canadian Managers many Canadian and US Tech-Managers are warned not to visit China and vice versa Chinese Tech Corp. leaders North America. And there is also a Chinese nationalism rising. Foreign C-level Managers report that there are a kind of change how they being treated. A hot topic in some Expat Business Networks.
rep10_2
Generally it is not wrong to hold executives accountable for companies misconduct, but it should begin at home as there are dozens of culpable American CEOs and CFOs, as also published by
Jeffrey D. Sachs
(Professor at Columbia University, USA) in the Chinese newspaper
SCMP
(South China Morning Post), Hong Kong.
Treat the Chinese mentality with rudeness and try to change China won't pay out. China's success has been so spectacular that it already has become the most significant rival to the United States. China reacted already in their way: 中国规则。他们不喜欢西方那一套。所以制定了自己的版本。
Or as the
New York Times
published: China is refusing to fail! China don't like the Western mindset, so they developed their own Chinese rules. Just listen to a 2min cut of presidents Xi Jinping speech mentioning that reforms started 40 years ago will continue, published by
SCMP
.
If western politicians won't adapt we soon will have two different tech- and business worlds of East and West with an unhealthy competitive atmosphere. Fake News about China are already spreading out in Social Media. And Western managers live with their 5% growth mindset in retreat while Chinas growth is more than twice as fast.
A topic which will also reflect the
Yachting, Real Estate and Travel industry
, as first signs are seen on the horizon.
[53]1851p
Growth comes out of a healthy competitive atmosphere, not from isolation produced by conflicts!

@norbertomoreau

Note: Isolation produced by closed minds is like a closed book; just a block of wood.
Shipyards, Fairs, Events & Yacht Designers, full coverage on nauticwebnews.com
Salon Nautique Paris
by @norbertomoreau
The video impressions from the days 1-8 at the Salon Nautique International de Paris 2018 are online. Enjoy… en.nauticwebnews.com/12490
Kata Rocks Superyacht Rendezvous 2018
by @norbertomoreau
International yachting giants were queuing up to support Asia's leading superyacht event in December 2018. Infinite Luxury in collaboration with
Kata Rocks hosted the KRSR and bring back some of the world's most iconic superyacht brands to Phuket, Southeast Asia's leading luxury destination and superyacht hot spot.
Editors Note: an event with a tremendous pleasure factor marking the future of yachting shows.[49]968
2019 Superyacht Cup Palma News
by @norbertomoreau
Even everybody plans end of year festivities the superyacht owners, skippers and crews registering for next June's edition of the Superyacht Cup Palma. See the video summary
International Yacht Broker comes to Spain
by @norbertomoreau
Dubai based International Yacht Brokerage, Bush & Noble, have announced expansion of their operations and services to the European market. The office is based in Sotogrande, Spain and will be led
by Director John Bush. Bush & Noble will deliver an active brokerage service to both new and existing clients across North Europe. The broker is headquartered in Dubai, United Arab Emirates, where operations began in late 2012. Since inception, company partners John Bush & Brett Noble have had a clear strategy for expansion. [51]2356
Termination of Spanish Matriculation Tax for leisure yachts
by @norbertomoreau
On 31st December 2018 the Spanish Touristic registration tax regime, as established in the General Budgets Law will come to an end. What Non-EU and EU yacht owners have to know
about is published by Alex Chumillas Amat from
Tax Marine
[52]2358
Nautical Fairs of the last 4 weeks
by @norbertomoreau
The last four weeks we checked the events of 10 Nautical Fairs, we red their SocialMedia, analyzed Press Releases and published summaries about. In the focus: Hong Kong Maritime Week, Norwalk Boat Show, Int. Cruise & Yachting Festival Hong Kong (ICYFHK), Athens Boat Show, Boot und Fun Berlin, Ocean Marina Pattaya Boat Show, Antigua Charter Yacht Meeting, INMEX China, Kata Rocks Superyacht Rendezvous, Salon Nautique International de Paris. See the List:

| | | | |
| --- | --- | --- | --- |
| Hong Kong Maritime Week | Web | 18 Nov 2018 - 24 Nov 2018 | Magazine: en |
| Norwalk Boat Show | Web | 20 Nov 2018 - 23 Nov 2018 | Magazine: en |
| Int. Cruise & Yachting Festival Hong Kong (ICYFHK) | Web | 22 Nov 2018 - 25 Nov 2018 | Magazine: en |
| Athens Boat Show | Web | 22 Nov 2018 - 26 Nov 2018 | |
| Boot und Fun Berlin | Web | 28 Nov 2018 - 2 Dec 2018 | Magazine: en |
| Ocean Marina Pattaya Boat Show | Web | 29 Nov 2018 - 2 Dec 2018 | Magazine: en |
| Antigua Charter Yacht Meeting | Web | 4 Dec 2018 - 10 Dec 2018 | Magazine: en |
| INMEX China | Web | 5 Dec 2018 - 7 Dec 2018 | |
| Kata Rocks Superyacht Rendezvous | Web | 7 Dec 2018 - 9 Dec 2018 | |
| Salon Nautique International de Paris | Web | 8 Dec 2018 - 16 Dec 2018 | Magazine: en |
All upcoming Yacht Fairs:
NauticWebNews
.
[78]555
Video of the week! Happy (Pre)-Holidays!
by @norbertomoreau
…a timelapse of the annual San Diego Parade of Lights.
( click on zoom to expand)
The USA TODAY's 10 Best editors have nominated the San Diego Bay Parade of Lights as a final nominee for the "Best Holiday Parade" in the US. Votes finished 10th of December. As published in
NauticWebNews
, the San Diego Sunroad Boat Show has asked for votes in making the San Diego Bay Parade of Lights 2018 the #1 holiday parade in the nation! (nm)
[80]1260
CRN presents Begallta, a 75m superyacht
by @norbertomoreau
Begallta is for a cosmopolitan owner who loves to explore the seas. The Italian shipyard CRN (Ferretti Group) has collaborated with Lobanov Design Barcelona, which is well know for his futuristic design. Stefano De Vivo, CRN CCO said: "Begallta is an absolutely unique, unparalleled design,
where the Lobanov studio's signature style shines through to masterly effect".
More in:
NauticWebNews/12513
.
[82]2376:2375:369
Approaching New & Future Markets, full coverage on nauticwebmedia.com
Increased Risk of Two-Factor Authentication
by @norbertomoreau
We became used to Data Breaches, we don't even raise an eyebrow anymore when we hear about, even they impact your business too because all those breached records end up on the dark web. Now it goes further
as the SMS-based two-factor authentication was intercepted by hackers. Databases containing tens of millions of text messages, including password reset links, two-factor codes, shipping notifications and more.
TechCrunch
says … "Many companies, including Facebook, Twitter and Instagram, have rolled out app-based two-factor authentication for SMS-based verifications, which has long been seen as vulnerable to interception."
[46]2354
One more SocialMedia closes his Webversion
by @norbertomoreau
As all over the world more and more websites of the early internet are coming to an end. Tencent published the shut down of the WebQQ version the first day of 2019. It was the first SocialMedia in China. WeChat (also a Tencent product) was based on his early days on the QQ network.
Now WeChat has more than 1 billion monthly active users (200 million more than QQ) which use chat, play games, shop, pay bills, and use government services without ever leaving the app.
But the funny thing is that the dominance of WeChat attracted Teenagers to use more QQ because their parents and relatives are all on WeChat. (nm) [62]
Serie: PR Trends 2019 - 2030
by @norbertomoreau
This is the 1st of our weekly series about PR Trends. As usual in a tweet-like micro post we focus only on ONE point of the series:
Quality beats Quantity! Two short points here:

most Press Releases we receive are tremendous. Analyzing the reading time of the audience through server statistics you see a decreasing minutes of engagement, certainly through the flood of content being published every day.
Social Media valued over years the frequency of posts over quality. This is also going to change!
CONCLUSION: Talk more with your web team! Find out what people are searching for, look what they found and study the reading time. Measurements as high-quality, trustworthy, useful, interesting, and remarkable content was yesterday! Let them redefine content with excessive verbosity and empty phrases, so the message comes to the point like a user swipe!
ASK: Please feel invited to connect with me over SocialMedia (Linkedin, Instagram, Twitter) to talk about each weekly topic.
[81]
Quantum computing may render Blockchain obsolete
by @norbertomoreau
Last year there was a unhackable videoconference between Austria and China. Even the video encryption was conventional, not quantum, but with quantum keys applied it was impossible to decrypt it. This made it the world's very first quantum-encrypted intercontinental video link.
Quantum communications is one of the technological "megaprojects" on which China's government wants breakthroughs by 2030. The technology became already interesting for military projects. It is compared with the computing revolution dominated by the US years ago.

The basic units are Qubits, which unlike Bits can occupy a quantum state of 1 and 0 simultaneously. Linking them known as entanglement, quantum computers can generate exponential increases in processing power.

The man behind is Jian-Wei Pan (also known as China's father of quantum), professor at the University of Science and Technology of China (USTC). Chinas president Xi Jinping has even talked publicly about quantum science producing a new industrial revolution. [84]
Coastal Real Estate 沿海地产, full coverage on nauticproperty.com
Property Awards for Kata Rocks Thailand
by @norbertomoreau
The Kata Rocks Club Penthouse is now officially the "Best Apartment in the World" as judged by the International Property Awards team of 54 judges from around the world. They had entries from 110 countries. [48]
Construction Projects in Hainan China
by @norbertomoreau
Hainan Free Trade Zone (FTP) launched 100 construction projects with a total investment of $4.29 billion. It includes a China Shipbuilding Corp's deep-sea testing ground in Haikou. Further 41 projects were presented by the Governor
of Hainan province,
Shen Xiaoming
, among them the Sanya Deep Sea Science and Technology City, the SF Express Hainan port, the expansion of the CNOOC Hainan terminal, and the second phase of the Haidian Foreign Language Experimental School.
It is expected that the Hainan Free Trade Pilot Zone will show significant progress by 2020. (nm)
[61]
Chinese keep retreating from the US real estate market
by @norbertomoreau
As the Chinese government tightened controls on investments abroad, investors have sold assets and made less deals abroad. The statistics say that Chinese investors sold $1Billion US real estate in the third quarter 2018
following the trend of the second quarter.
Through the last years Chinese investors spent tens of billions of dollars in US real estate and sometimes beyond the market prices. As it looks like the times are over and the capital will be bound in national government based growth plans. (nm)[64]
Business in China & East Asia, full coverage on guanxieurope.com
Coastal Destinations in the Mediterranean & Asia
Top 10 cities in Travel 2019
by @norbertomoreau
Lonely Planet has analyzed incredible city destinations for its exclusive list of the Best in Travel 2019 and the top 10 cities to visit next year. While the Danish capital of Copenhagen took the first place – the innovative Shenzhen was followed as second. The complete list:
1. Copenhagen, Denmark
2. Shenzhen, China
3. Novi Sad, Serbia
4. Miami, USA
5. Kathmandu, Nepal
6. Mexico City, Mexico
7. Dakar, Senegal
8. Seattle, USA
9. Zadar, Croatia
10. Meknès, Morocco
More about on
https
[45]2353
Asia could lead the wellness growth
by @norbertomoreau
Wellness tourism around the world is on the rise. Leaving the less empirical statistics beside we can estimate that the market revenue will double until 2022. The biggest growth can be expected in the Asian region.

10 destinations that made the most money from wellness tourism by now:
1. United States
2. Germany
3. China
4. France
5. Japan
6. Austria
7. India
8. Canada
9. Britain
10. Italy [58]1111
Dom Pérignon Retreat
by @norbertomoreau

video opens as popup.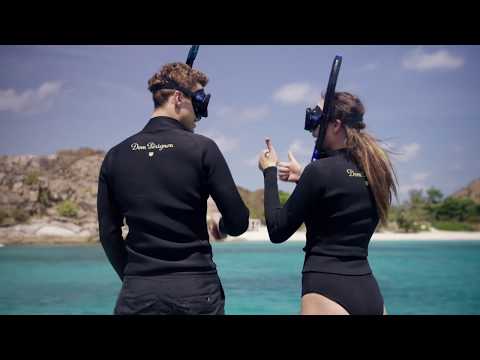 Last Week Sa Ferradura, Ibiza was presented here as "ex" Dom Pérignon Retreat which was sold completely to a Russian billionaire, this week we jump to Lizard Island, Australia. Dom Pérignon partnered with Lizard Island for the Dom Pérignon Retreat. It is the only resort located on a 1,013-hectare National Park and literally on the Great Barrier Reef. See the amazing colors of the Pacific Ocean while following a couple diving.
[60]
Avenue of Stars on the Tsim Sha Tsui waterfront
by @norbertomoreau
I am sure many ask about the location, what VIP or Movie Celebrities will be presented and if it is in California. No, it is not Hollywood! It is the new modeled Hollywood Walk of Fame, featured with new technology and selfie-friendly displays
showcasing Hong Kong's film culture. The boulevard on the waterfront of Kowloon shore of Victoria Harbour was a popular attraction after its opening in 2004. In 2015 it has been closed for repair and improvement works. Now visitors can scan QR codes provided near the displays to read details about the stars and watch related movie clips on their phones. The security problem was solved as during big festivals the management of the area would be passed to the police. Next time you are in Hong Kong I am sure you will spend a selfie session there! [77]